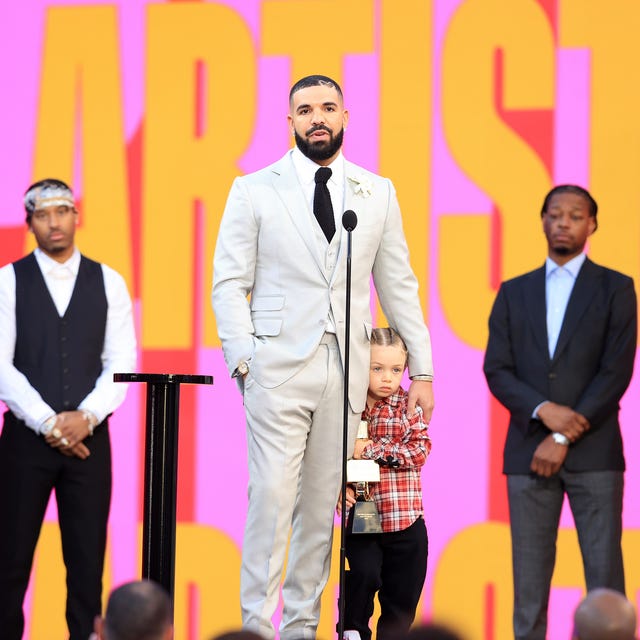 Making a rare award show appearance, rapper Drake aka Champagne papi attended the 2021 Billboard Awards in Los Angeles. The Microsoft Theater, had safety measures in place due to the Covid 19 pandemic. 3 year old Adonis held his father's hand and stayed close as he accepted his award and handed it over briefly for Adonis to hold.
Drake states " "I'm really self conscious about my music, even if I do a good job, I always wonder how I could have done it better. I rarely celebrate anything."
Adonis was dressed casually in a red plaid shirt and pair of white and red high top Jordans.